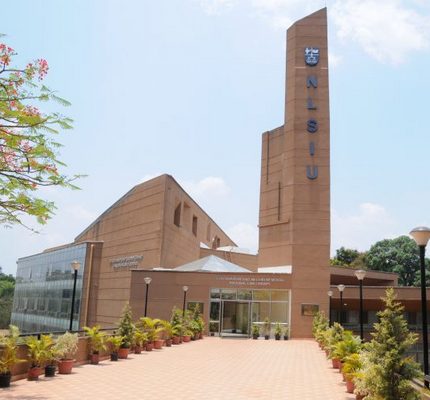 The Shri Narayan Rao Melgiri Memorial National Law Library, was established with the generous assistance of Mrs. Sudha Narayanamurthy of Infosys. The library is a three storied building of 30,000 sq.ft. built-up area, and houses a collection of over 70,000 volumes.
The library houses a collection of over 50,000 books and 20,000 journals covering a wide range of general and special subjects, comprising of textbooks, reference books, back volumes of journals and reports, apart from current legal periodicals. Computerized catalogues have been introduced to assist the students and research scholars in locating information in their areas of research.
An orientation programme is also organised for new students to help them acquaint themselves with the library system and services and for enabling maximum utilisation of the available resources. Any queries regarding the collections, usage of search tools and resources can be directed to the librarian by reaching out to library@nls.ac.in.